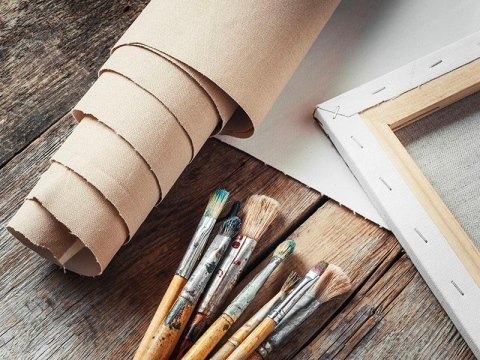 Our selection of artist canvasses consists of 8 different types, all of them on stock. Furthermore we have access
to other types of special canvasses as special order items. There are many different types and qualities in artist
canvasses. The quality is determined by which type of raw material and unprocessed canvas you use, the number
of threads you use in the weaving and naturally the weight of the canvas. Our canvasses is pre-glued and coated
in different ways according to the quality and the way of application. Most types are coated for all-round use, so
it can be used for most types of painting.

All rolls come in 10 m length and are offered in different widths